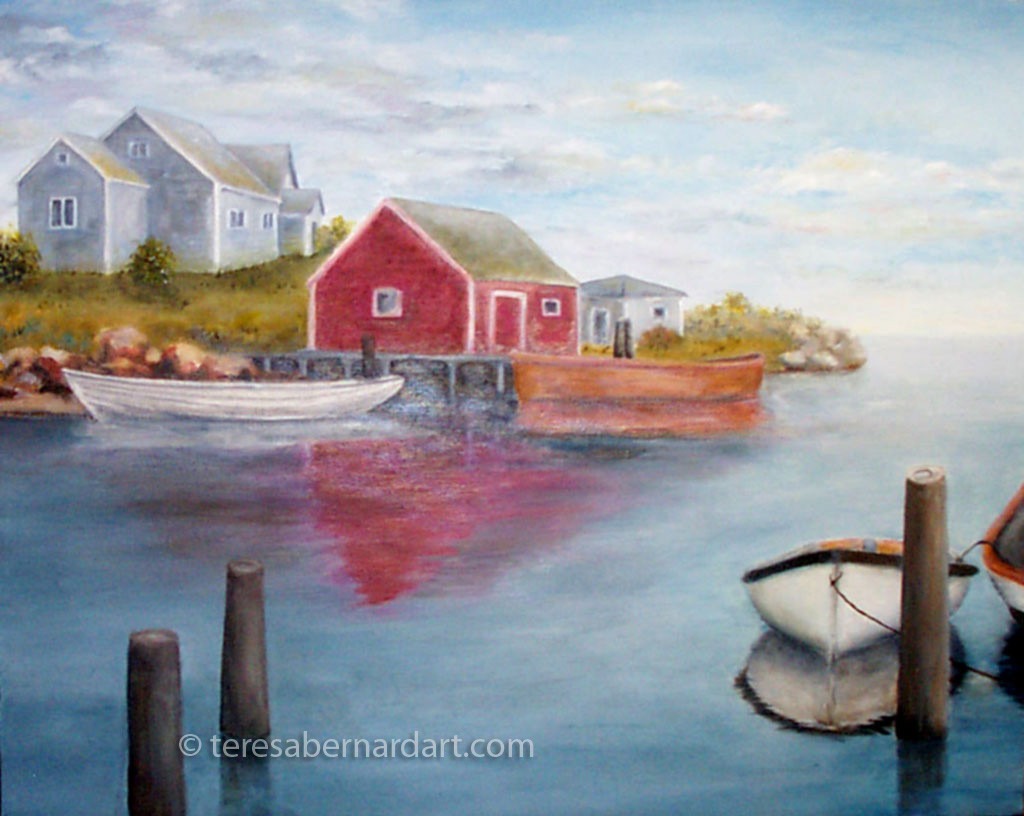 © Copyright 2005 – Present
Size: 20″ x 16″
Support: Stretched canvas
Artist Comments: This is one of my earlier paintings. This is of Peggy's Cove, Nova Scotia. This little fishing village surrounds a narrow ocean inlet which provides safe haven for boats during the Atlantic's rough weather. It is one of the most popular tourist stops in Nova Scotia and is considered the most photographed location in all of Canada. This painting is part of the Peggy's Cove Series.
You can find out more about the Peggy's Cove Coastal Region at their website.
Note: This painting sold to a private art collector in Maine.
---