Enjoy this page? Please share it on: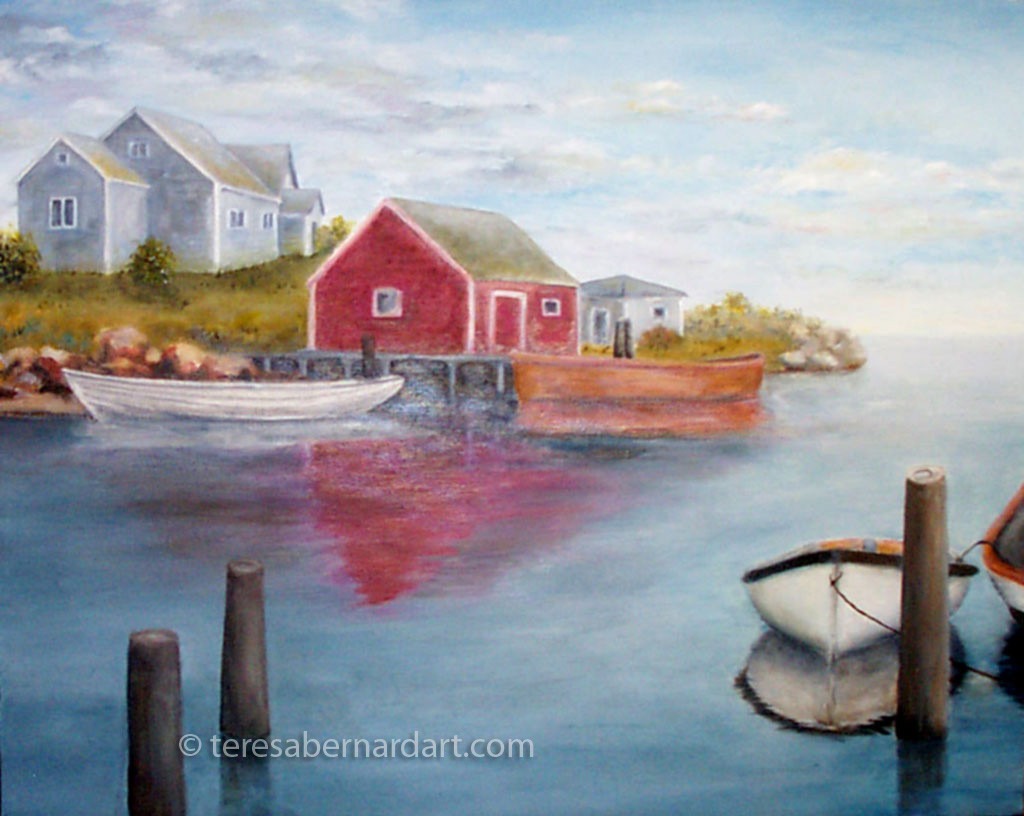 © Copyright 2005 – Present
Size: 20″ x 16″
Support: Stretched canvas
Description: A marine painting of a famous vacation spot in Nova Scotia called Peggy's Cove.
SOLD: This seaside painting sold to a private art collector in Maine and is no longer available, however, if you would like a similar work of art for your own, contact us. For more information on how to commission a painting: Art Commissions Info.
Artist Comments
This is one of my earlier paintings. This is of Peggy's Cove, Nova Scotia. This little fishing village surrounds a narrow ocean inlet which provides safe haven for boats during the Atlantic's rough weather. It is one of the most popular tourist stops in Nova Scotia and is considered the most photographed location in all of Canada. This painting is part of the Peggy's Cove Series.
You can find out more about the Peggy's Cove Coastal Region at their website.
Art Commissions
Not Finding What You Are Looking For?
Teresa is also a commission artist and  has painted for fellow art collectors and enthusiasts from around the world. If you have a special painting in mind you would like Teresa to do, follow the link for more information on how to commission a painting.
Thanks for looking!
Feel free to share this with your friends.
---
Enjoy this page? Please share it on: