Enjoy this page? Please share it on: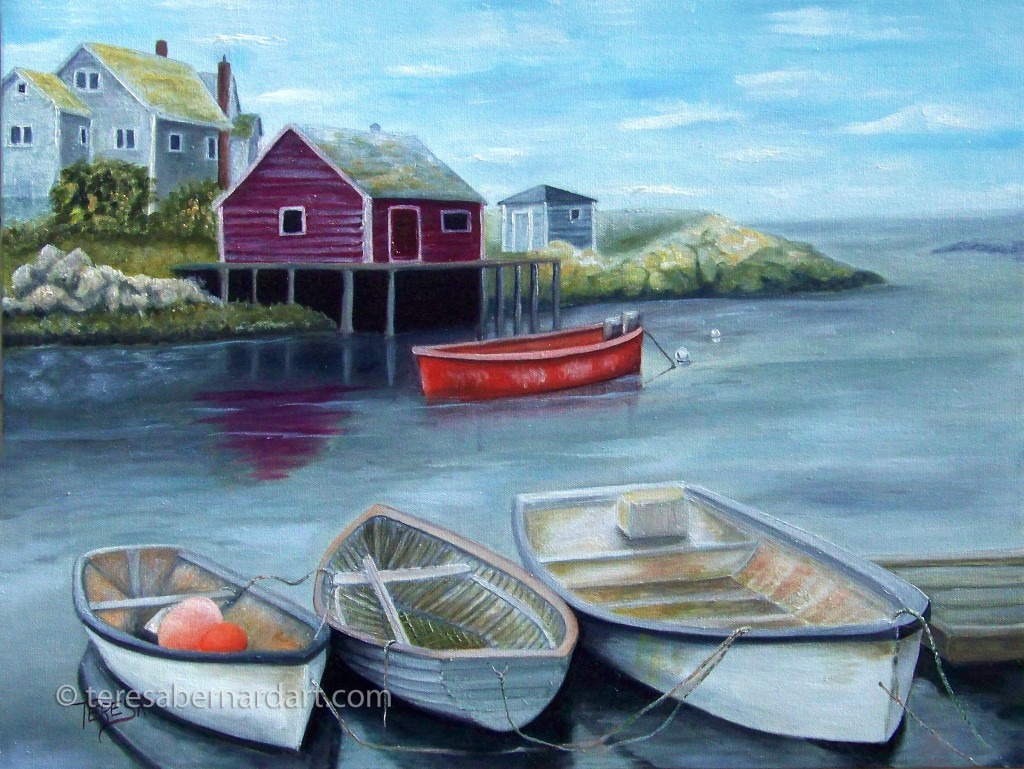 © Copyright 2008 – Present
Size: 20″ x 16″
Support: Stretched canvas
Description: An oil painting which features a famous cove in Nova Scotia called Peggy's Cove.
SOLD: This painting was commissioned and sold to an art collector in Mississippi. Teresa Bernard will also do an art commission for you. If you desire a similar painting to this one, click the link above for more information.
Artist Comments
"Peggy's Cove Revisited" is one of two commissioned paintings. An art collector contacted me after seeing a previous painting I had done called "Peggy's Cove." Although this painting is the same subject as the first one, there are some noticeable differences between the two, making Peggy's Cove Revisited an original oil painting and not a reproduction. Peggy's Cove, Nova Scotia is a favorite place that holds many memories for this art collector. She commissioned me to do two paintings for her. The second painting is titled "Return To Peggy's Cove." This painting is part of the Peggy's Cove Series.
Art Commissions
Not Finding What You Are Looking For?
Teresa is also a renown commission artist. She has done paintings for fellow art collectors and enthusiasts around the world. If you have a special painting in mind, she would love the opportunity to paint it for you. Simply follow the link for more information on how to commission a painting.
Thanks for looking!
Feel free to share this with your friends.
---
Enjoy this page? Please share it on: