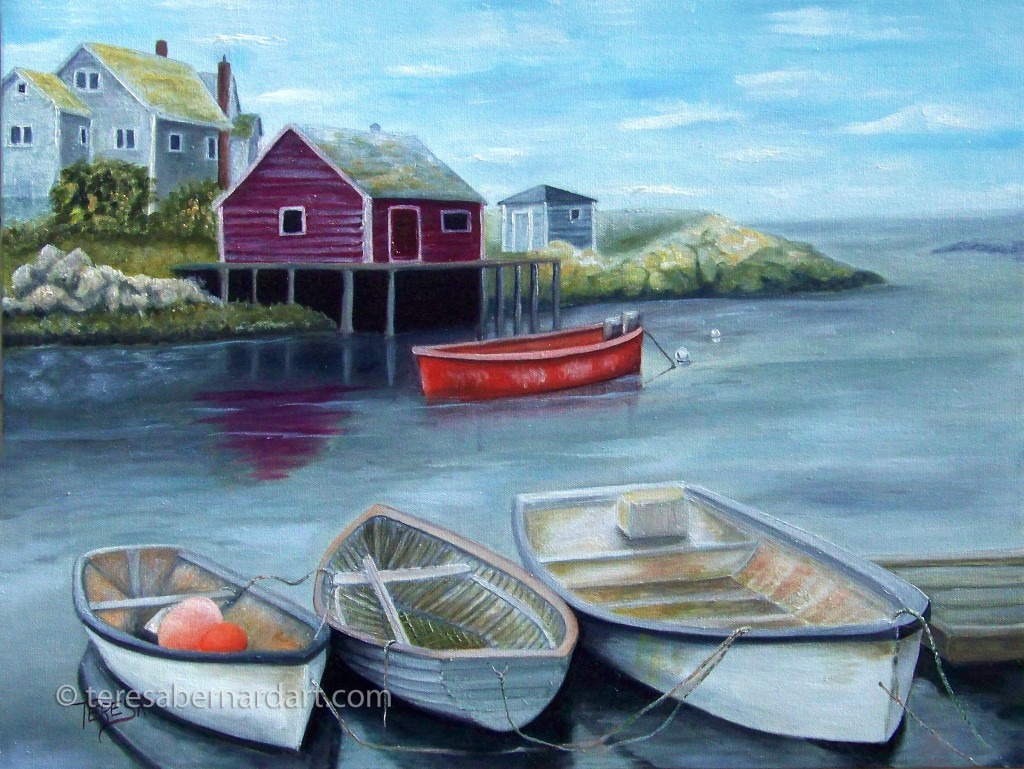 Size: 20″ x 16″
Support: Stretched canvas
Description: An oil painting that features a famous cove in Nova Scotia called Peggy's Cove.
SOLD: This oil painting is a commission order from an art collector in Mississippi.
Artist Comments
"Peggy's Cove Revisited" is one of two commission paintings. An art collector contacted me after seeing a previous painting I had done called "Peggy's Cove." Although this painting is the same subject as the first one, there are some noticeable differences between the two, making Peggy's Cove Revisited an original oil painting and not a reproduction. Peggy's Cove, Nova Scotia, is a favorite place that holds many memories for this art collector. She commissioned me to do two paintings for her. The second painting is titled "Return To Peggy's Cove."
Other paintings by me of Peggy's Cove are: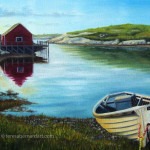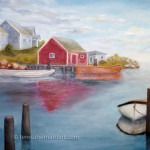 Your Feedback
♦ "A while ago I came across your Web site and found your beautiful paintings. I am not an artist at all or have much knowledge about art, but some of your paintings have something that lifts them above 'just a nice picture', something that draws, that makes you look at them again and again. I love in particular your painting of Peggy's Cove, Nova Scotia. It looks so pure and unspoiled, it has a dreamy atmosphere to it." — Meike E., Chester NJ
Thanks for looking!
Feel free to share this with your friends.
---