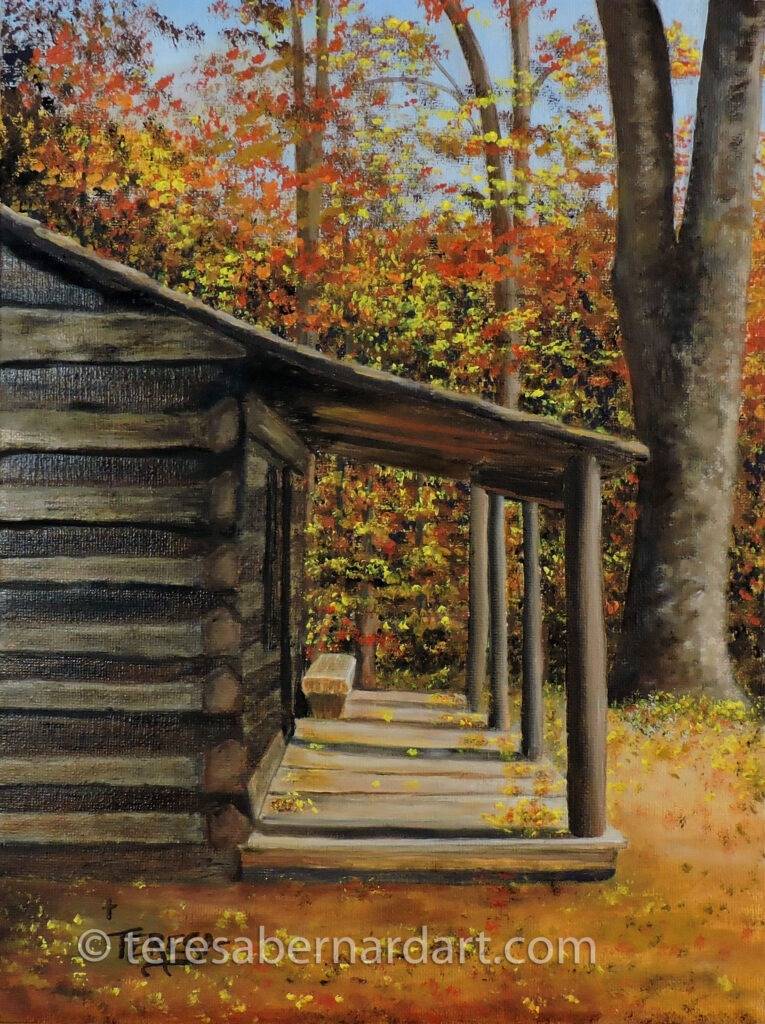 Size: 9″ w x 12″ h
Support: Canvas Panel Board
Description:  An autumn landscape painting featuring a log cabin nestled in the woods surrounded by colorful leaves. The viewer is drawn into the artwork by the side-view of the cabin and porch. A large tree and autumn leaves are in the background. The painting is signed by artist Teresa Bernard.
This painting is hand-painted on a quality canvas panel board. It requires framing prior to display.
Artist Comments
I love autumn; it's my favorite season of the year. There is something so refreshing about the crisp cool air that follows a hot summer. And all the beautiful fall colors always seem to brighten my day too.
I also love log cabins in a rustic setting like this one. A vacation cabin just like this one nestled somewhere away from it all would be great! Is there any wonder why I would do this log cabin painting?
Purchasing Information
NEW LOWER PRICE!
$180
was $210
FREE shipping and handling within the U.S.A.
Contact us for international postage and handling.
By purchasing your painting from this site, you are buying directly from Teresa Bernard. All transactions are via PayPal, a safe and secure way to make your purchase.
Authenticity Certified
This painting comes with an official Certificate of Authenticity. It is your guarantee the artwork you have purchased is a genuine Teresa Bernard Oil Painting.
Have a question?
If you have a question about this painting, please contact us, and we'll be happy to answer any of your questions.
Other Paintings Of Interest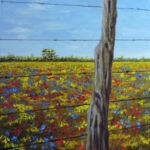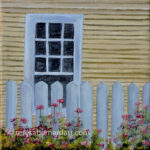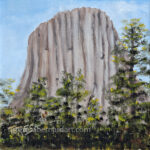 Teresa's Insider News
Teresa has an insider newsletter, and it's FREE!  Be the first to know! Sign up below to receive sneak peeks of recently completed paintings, new announcements, and other updates at the art studio.
Your Feedback
♦ "Wow, that's beautiful! I want to just park myself on that bench for a bit and breathe in the peace…" — Hurricane_Bear, Rural Life, Gab
♦ "You did a beautiful job. Looking at this painting makes you feel like you are at the scene." — Jackie Crewse, TAKE ME HOME COUNTRY ROAD, MeWe
Thanks for looking!
Feel free to share this with your friends.
---
UPDATED: 31 March 2022