Enjoy this page? Please share it on: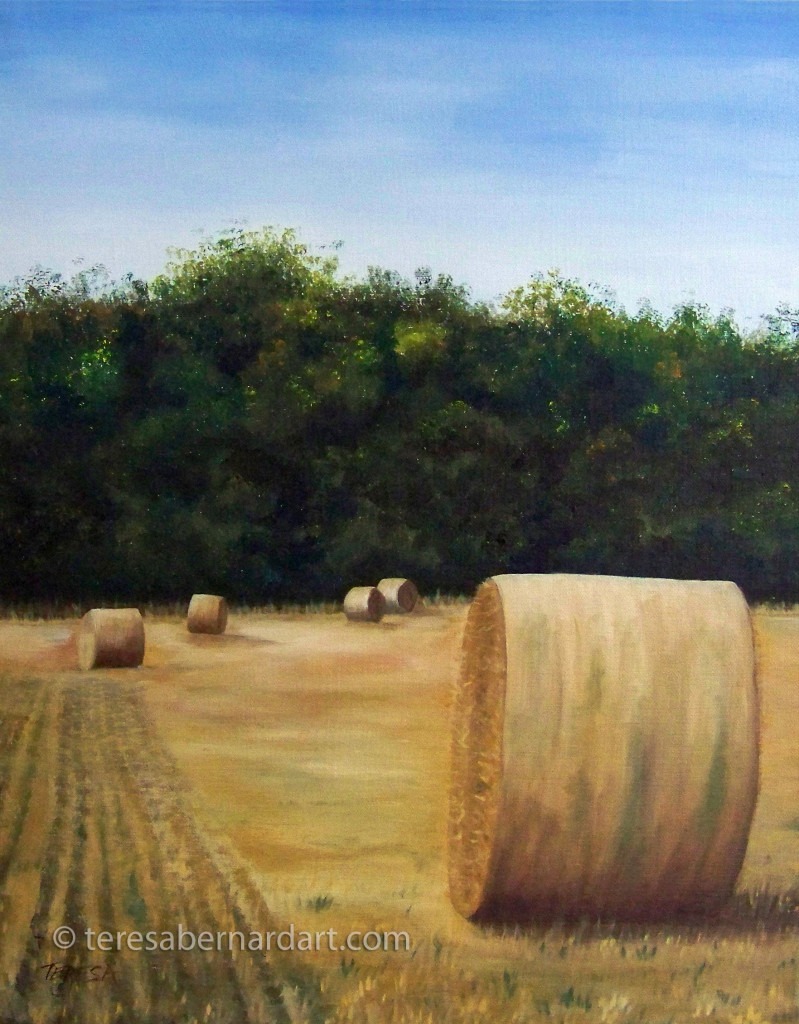 Size: 16″ w x 20″ h
Support: Gallery wrap stretched canvas
Description: A landscape painting of large round hay bales depicting life in East Texas. This painting will not need a frame as the painting extends around the edges of the canvas.
Authenticity Certified
This painting comes with an official Certificate of Authenticity. It is your guarantee the artwork you have purchased is a genuine Teresa Bernard Oil Painting.
Purchasing Information
$410
FREE shipping and handling within the U.S.A.
Contact us for international postage and handling.

All transactions are handled via PayPal, a safe and secure way to make your purchase.
Artist Comments
This oil painting is part of a series of paintings about what life is like in the great state of Texas. This particular painting is about life in general in the rural areas of East Texas. Cattle ranchers abound here and since cattle and other farm animals need food, we also have a lot of hay farmers. Everywhere you go, if you don't see cattle or horses grazing in a large pasture, you'll most likely see hay growing there or you'll see hay that has been harvested and baled.
Hay farmers harvest their hay using equipment called balers. Balers can bale (package) hay in a variety of ways — small rectangle bales, large square or rectangular bales, or large round bales. The large round bales can weigh anywhere from 800 to over 1,500 pounds! When they are that heavy, they have to be moved around with hay forks attached to tractors. Many cattlemen prefer the round bales as opposed to small rectangle bales as they are less labor intensive to store and move, and easier to feed to their own cattle. They place these large round bales inside hay rings so their cattle and horses can graze on them for days. Small farms and ranches, however, may still use the smaller rectangle hay bales since they have fewer heads of cattle to feed.
This painting is part of the Life In Texas Series.
Have a question?
If you have a question about this painting, please contact us and we'll be happy to answer any of your questions.
Other Paintings Of Interest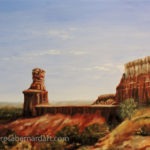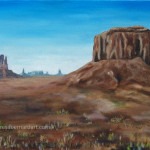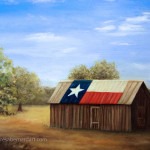 Thanks for looking!
Feel free to share this with your friends.
---
Enjoy this page? Please share it on: