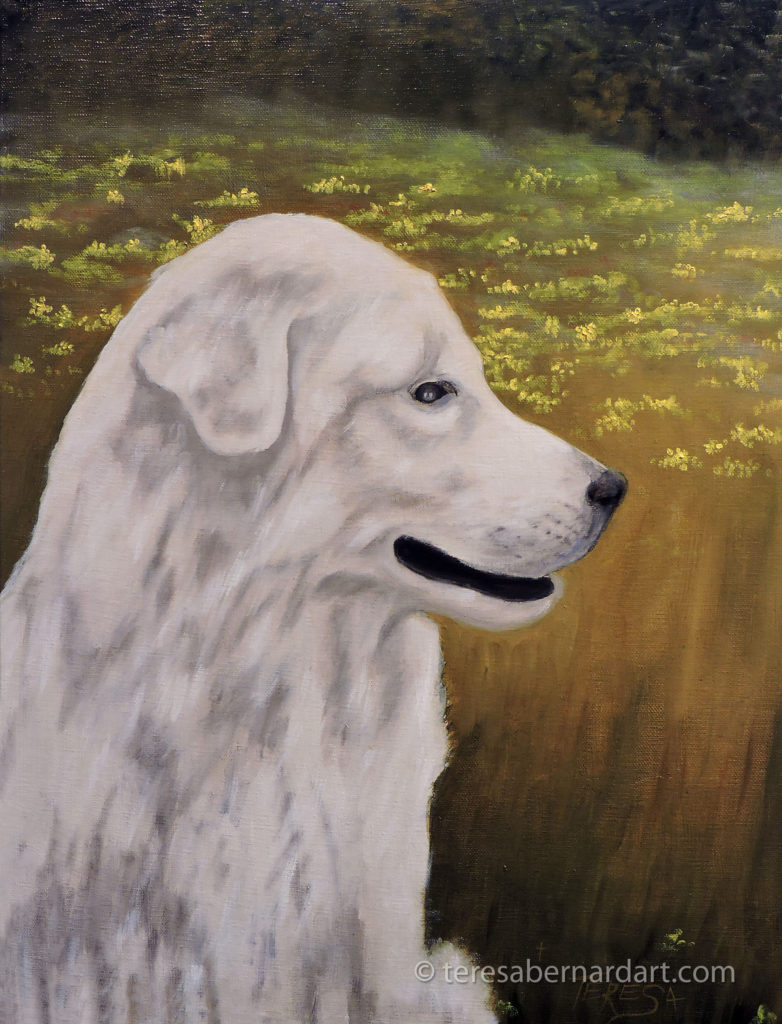 Size: 16″ w x 20″ h
Support: Gallery wrap stretched canvas
Description: An oil painting with the profile of a large white dog, perhaps of the Great Pyrenees variety. In the background is a field of yellow wildflowers. Gallery wrap means this artwork will not require a frame as the composition extends around the edges of the canvas surface. Hand-painted and signed by fine artist Teresa Bernard.
See Artist Comments below for additional information regarding this painting.
Authenticity Certified
This painting comes with an official Certificate of Authenticity. It is your guarantee the artwork you have purchased is a genuine Teresa Bernard Oil Painting.
Purchasing Information
NEW LOWER PRICE!
$360
was $410
FREE shipping and handling within the U.S.A.
Contact us for international postage and handling.
By purchasing your painting from this site, you are buying directly from Teresa Bernard. All transactions are via PayPal, a safe and secure way to make your purchase.
Artist Comments
This painting is of a large white dog, possibly a Great Pyrenees. The Great Pyrenees has become one of my favorite dog breeds ever since Lobo, our Pyrenees-mix, showed up at our door one day and decided to stay. Living out in the country as we do, means we get many strays who wander up to our door looking for a place to call home. We don't know where they come from, but we never turn them away. We try to reunite them with their owner, if possible. If not, then we find them a new home or wind up adopting them ourselves. This artwork isn't specifically of Lobo, but the dog portrayed in it sure does remind me of him.
Read more about how I painted this painting here.
A Few Fun Facts About Great Pyrenees
The Great Pyrenees makes excellent family pets with their calm, devoted, and well-mannered disposition. They are very loyal to those they love and protect the family with their lives if need be. In addition, they make excellent guard dogs, especially around livestock.
The Great Pyrenees is a dog of great intellect with a mind of their own, love to figure things out by themselves, and are good at problem-solving. While this is a wonderful trait, it can create a bit of a challenge when it comes to training.
For more information about this breed of dog, visit this website.
Have a question?
If you have a question about this painting, please contact us, and we'll be happy to answer any of your questions.
Other Paintings Of Interest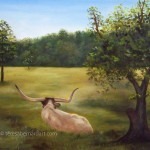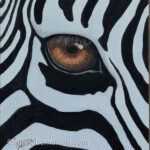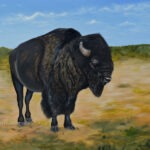 Teresa's Insider News
Be the first to know! Sign up here to be among the first to receive sneak peeks of recently completed paintings, new announcements, and other updates at the art studio.
Teresa has an insider newsletter, and it's FREE! This is her way of keeping her friends up to date by giving you sneak peeks of new paintings she completes, as well as other announcements before they are made public. Her newsletter is published every other month, so be sure to get on her mailing list. You don't want to miss a thing!
Thanks for looking!
Feel free to share this with your friends.
---