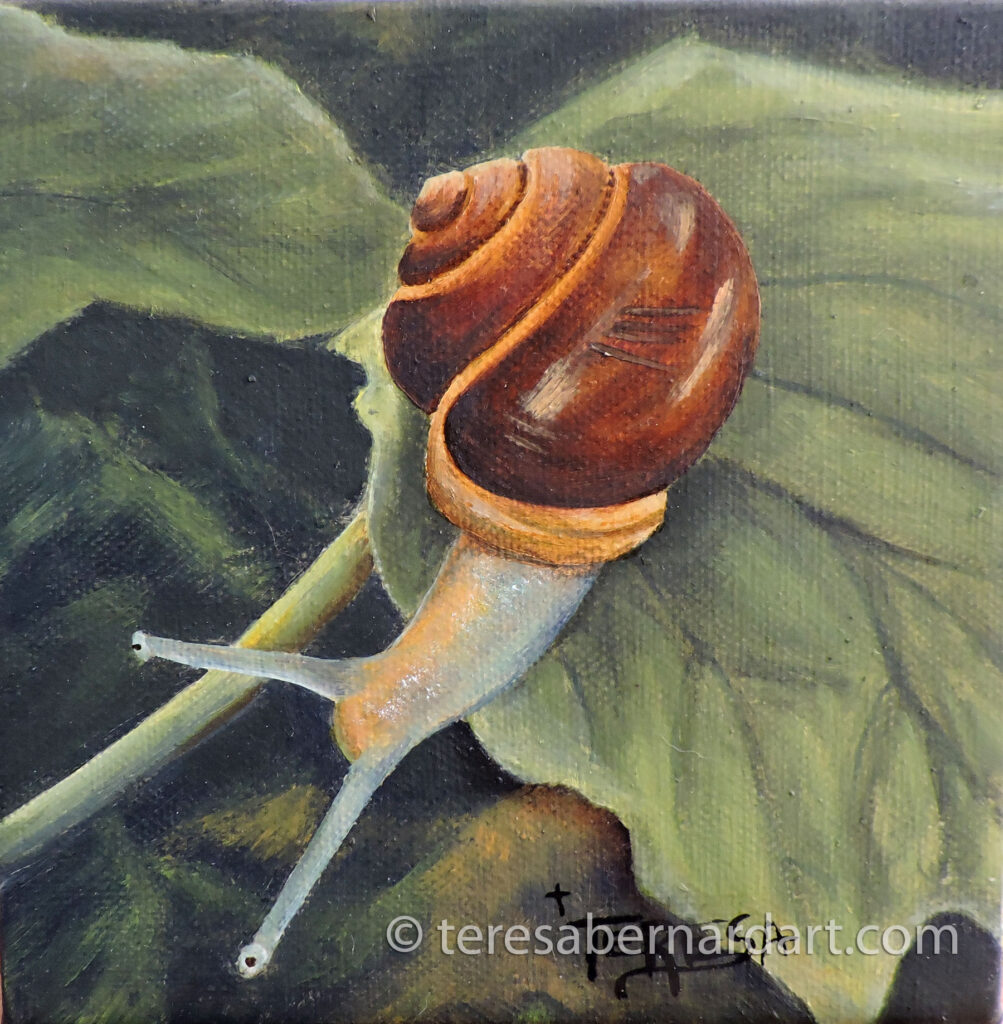 Size: 6″ w x 6″ h
Support: Gallery Wrap Stretched Canvas
Description: A nature painting depicting a common chestnut brown land snail working its way around a leaf. This artistic piece is signed by fine artist Teresa Bernard.
This is a small land snail painting measuring 6×6 inches. Its compact size makes it perfect for small or limited spaces. The artwork is hand-painted on gallery wrap stretched canvas and won't need a frame because the painting's image extends around the edges of the canvas support giving it a contemporary look. Whether you choose to have it framed or leave it unframed, it will look great in your home or office, or any place it is displayed.
Artist Comments
Snail #4 is the last in this series of small wildlife paintings I did of this wondrous little invertebrate. (You can view the other paintings in this nature art series below.) They are commonly referred to as "land snails". This name applies to any variety of terrestrial gastropod mollusks that have shells and live on land.
Companion Paintings
Snail #4 has three companion paintings. Each painting in this series is sold separately. Whether purchased with its companions or not, any of these paintings will look great proudly displayed in your home or office.
Click on the thumbnail for a larger image and more information.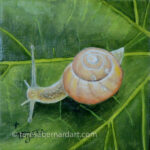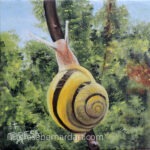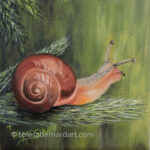 Purchasing Information
NEW LOWER PRICE!
$120
was $150
FREE shipping and handling within the U.S.A.
Contact us for international postage and handling.
By purchasing your painting from this site, you are buying directly from Teresa Bernard. All transactions are via PayPal, a safe and secure way to make your purchase.
Authenticity Certified
This painting comes with an official Certificate of Authenticity. It is your guarantee the artwork you have purchased is a genuine Teresa Bernard Oil Painting.
Have a question?
If you have a question about this painting, please contact us, and we'll be happy to answer any of your questions.
Other Paintings Of Interest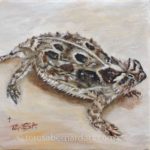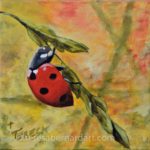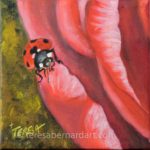 Teresa's Insider News
Teresa has an insider newsletter, and it's FREE!  Be the first to know! Sign up below to receive sneak peeks of recently completed paintings, new announcements, and other updates at the art studio.
Thanks for looking!
Feel free to share this with your friends.
---
UPDATED: 06 April 2022