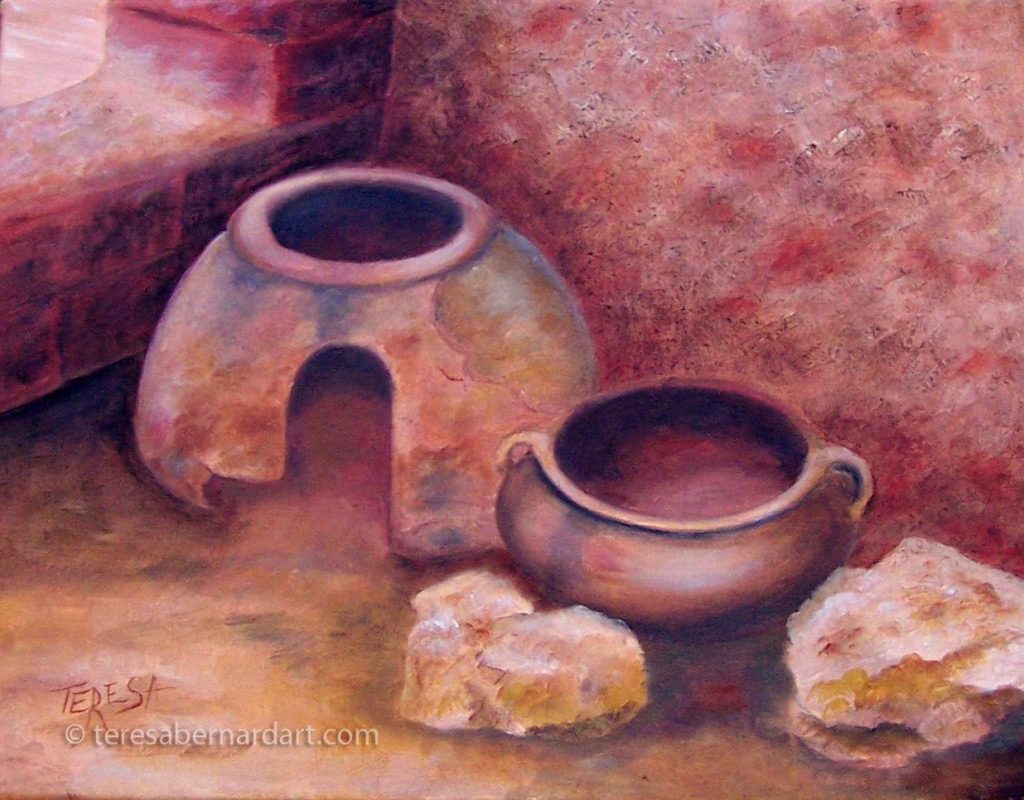 © Copyright 2006 – Present
Size: 14″ x 11″
Support: Stretched canvas
---
Purchasing Information
$300
FREE shipping and handling within the U.S.A.
Contact us for international postage and handling.

All transactions are handled via PayPal, a safe and secure way to make your purchase.
---
Artist Comments: This painting is of common household items that would have been found in a typical kitchen in Israel or Jordan during the Iron Age (1200-586 B.C.). While visiting the Web site "Holy Land Photos" I came across some interesting photos of a reconstructed Israelite House on display at the Haaretz Museum in north Tel Aviv. This painting is from one of those photos.
The first reference the Bible makes regarding use of iron is found in 1 Samuel 13:19-21 when it mentions that the Philistines had swords. According to archeology, the iron age is the final technological and cultural stage in the Stone-Bronze-Iron-Age sequence.
This piece of wall art is part of a series of paintings called the Bible Lands Series.
Note: Permission to use photo as painting source is courtesy of Holy Land Photos.
---