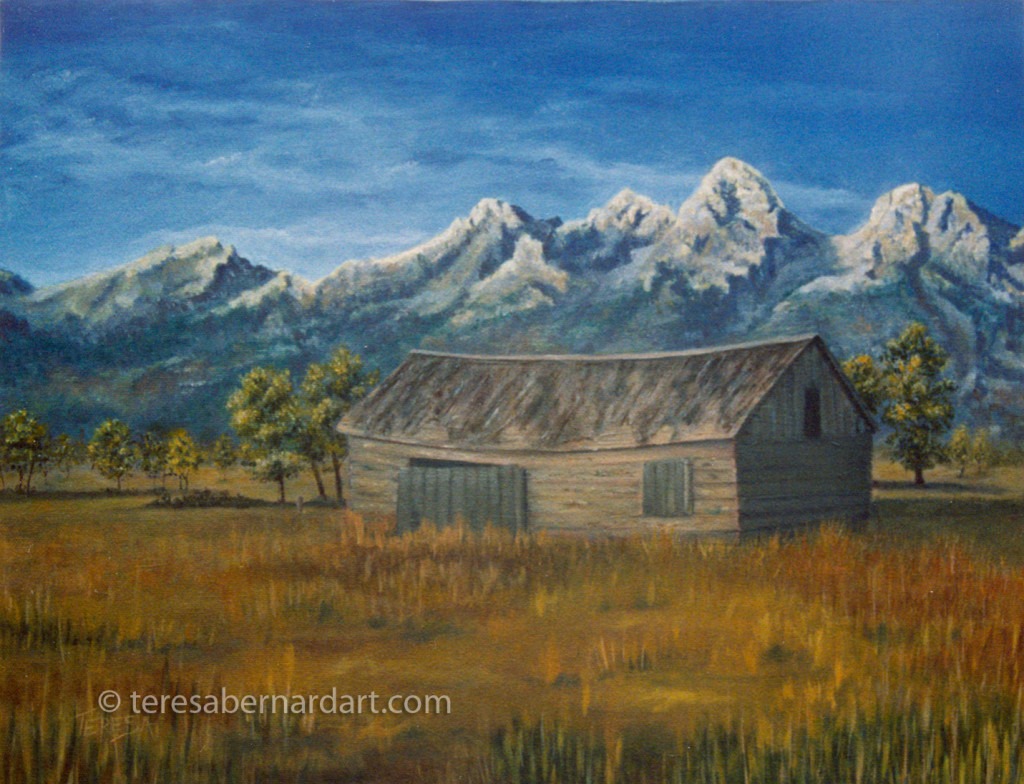 © Copyright 2003 – Present
Size: 18″ x 14″
Support: Stretched canvas
Description: A landscape oil painting of The Grand Teton Mountains located in Wyoming USA.
SOLD: This mountain painting sold to a private art collector in Georgia., however, if you would like a similar one of your own, contact us. For more information on how to commission a painting: Art Commissions Info.
---
Artist Comments: The Grand Teton Mountains is one of the most beautiful mountain ranges in the U.S. Located in northwestern Wyoming, this mountain range is the central feature of Grand Teton National Park. Several years ago I had opportunity to visit this park and was awed by the stunning mountain scenery.
For more information visit the Grand Teton National Park website.
---