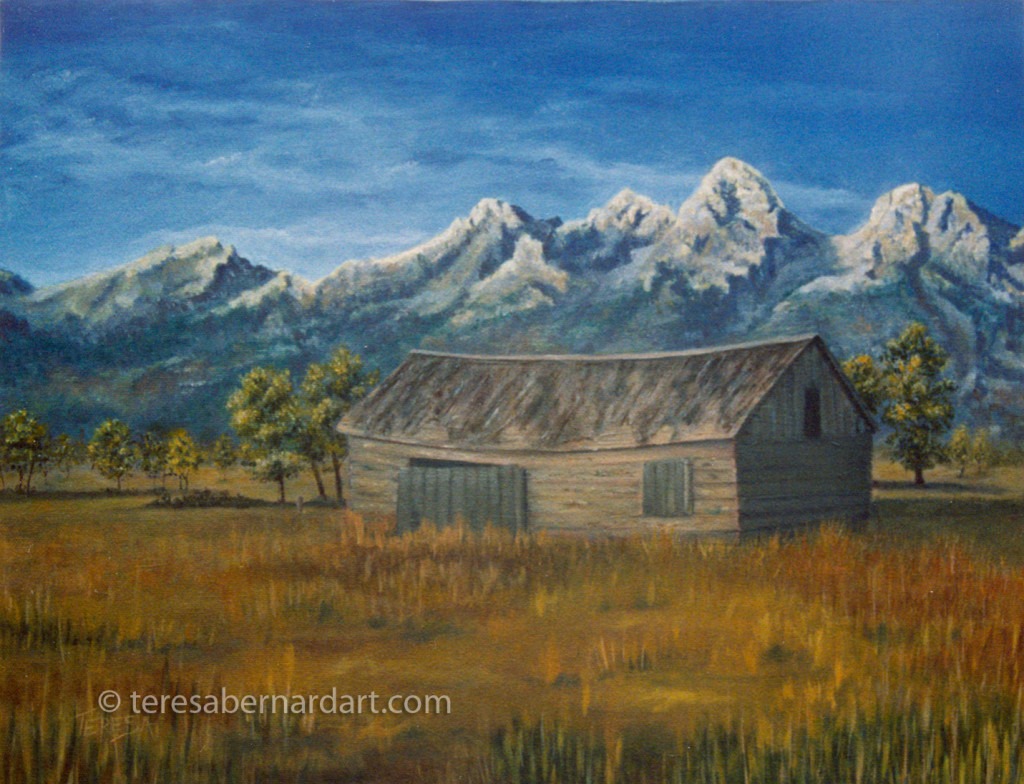 Size: 18″ x 16″
Support: Stretched canvas
Description: A landscape oil painting of The Grand Teton Mountains located in Wyoming, USA.
SOLD: The Grand Teton Mountains painting was sold to a private art collector and is no longer available.
Customer Feedback
"Teresa, I received the painting in good order. Very nice and a good gift. Thank you and Merry Christmas!" — B. Kuller, Rockford IL
Artist Comments
The Grand Teton Mountains is one of the most beautiful mountain ranges in the U.S. Located in northwestern Wyoming, this mountain range is the central feature of Grand Teton National Park. Several years ago, I had the opportunity to visit this park and was awed by the stunning mountain scenery.
For more information, visit the Grand Teton National Park website.
Thanks for looking!
Feel free to share this with your friends.
---