Enjoy this page? Please share it on:
Paintings of Flowers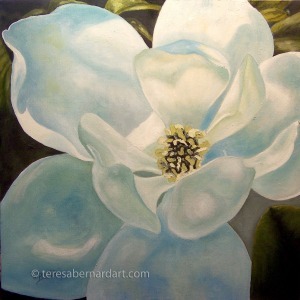 Many individuals enjoy flower gardens in their yards filled with their favorite flowers. They enjoy bringing those flowers indoors and making arrangements from them to display in their homes. Flowers have a way of brightening up a room, making it more inviting and enjoyable to be in. Unfortunately, most blossoms fade away in just a few days. Aside from resorting to dried or artificial flowers, a good way to preserve the beauty of flowers in your home is via flower oil paintings. This is an ideal situation because floral art will become part of your interior décor that will adorn the walls of your home for a long time. With flower paintings you can enjoy the beauty and essence of flowers year round and unlike fresh flowers, these will never fade. A painting with flowers will forever preserve the essence and beauty of them for others to enjoy for a lifetime. Artists will often capture their favorite flowers in a wall art by carefully observing the light and shadows, shapes and form of the blossoms. There are three ways to capture the beauty of flowers in a painting. These are:
Still life flower arrangement with a vase and other elements. This type of still life is great for formal dining area, living room, or bedroom. Just about any room where a formal atmosphere is desired.
Natural landscape setting where flowers naturally grow in a garden or open field. Flowers make beautiful landscape paintings.
Extreme close-up of the blossom in an expanded point of view. This type of composition gives the impression of the flower being looked at under a microscope.
Favorite Flowers for Floral Wall Art
The most popular flowers used in compositions of floral wall art are roses, orchids, lilies and wildflowers.
Roses are painted more than any other flower because they can be symbolic of love and romance. There are also many varieties of colors that make them an easy fit for any color scheme.
Orchids are another favorite subject for artists to paint. They are so mysterious because no one knows just how many varieties of orchids actually exist. Orchids also have a such a large following that it was only natural that oil painters would choose them to be the subject of their many paintings.
Another popular flower is the lily because of it has such a big beautiful bloom that comes in a variety of colors.
Wildflowers are favored for their brilliance in the wilderness. There are many colors and shapes. Two favorite types of wildflower popular among Texas artists are the Texas Bluebonnet and Indian Paint Brush. Contrasting colors of wildflowers in the same setting makes for great art.
Other popular flowers in art include daisies, tulips and magnolias.
Flowers bring joy, beauty and symbolism to our environment, as such it is no mystery that flower paintings continue to be a popular décor for homes and businesses.
Be sure to visit this collection of flower oil paintings for sale.
Additional Reading
Floral Canvas Art In Your Home
For The Love of Flower Oil Paintings
Notes on Becoming an Artist of Flower Oil Paintings
Related Articles
Flower Paintings of Georgia O'Keeffe, The
Flower Paintings of Vincent van Gogh, The
Thanks for reading this!
Feel free to share this with your friends.
---
Enjoy this page? Please share it on: