Enjoy this page? Please share it on: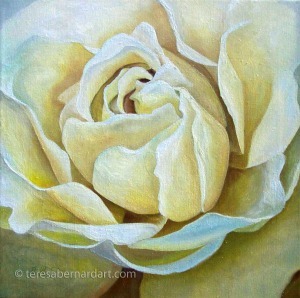 Many art connoisseurs love oil paintings of flowers because they make lovely and elegant additions to adorn the walls of their homes with. Floral paintings brighten up any room with their color and bring the great outdoors inside. It's like having a flower garden right there inside your home to enjoy. Their buds and blossoms possess such beautiful for the eye to behold. Flowers are one of Gods great creations for man to enjoy and great way to do that is with flower wall art.
There is such a wide variety of flowers an artist can use to make wonderful paintings for your walls. Flowers such as roses, tulips, daisies, hibiscus, and magnolias, are all favorite types of flowers that are often used to make lovely paintings for the home and your family to enjoy. Floral canvas art can turn an otherwise drab, bare wall space into one that is filled with color and elegance. Flower art also takes a causal atmosphere in a room and makes it just a little more formal. As such many love to decorate their living rooms, dining rooms, studies, and bedrooms with floral art. Some even love having these paintings of flowers in their family rooms as well.
Now that it has been established why flower paintings make such great additions to your home's interior décor let's talk about where you can find great works of art picturing flowers.
Where to Buy Your Flower Oil Paintings
If you have ever gone to an art opening at a local gallery or art show, you have probably seen some amazing flower oil paintings. Maybe you even wondered where you can purchase such paintings for your very own to hang on those empty walls in your home or office. There are many places where you can acquire some floral art for your home. One place is to visit the art studio of a local artist. Floral art is very personal for the artist and no two flower paintings are alike. Where can you find flower wall art that is custom made just for you at an affordable price that will fit your budget? A good place to purchase such a painting is to buy directly from the artist. If you are lucky enough to find a new artist trying to find his/her place in the arena of fine art, you will find one who is eager to please and will do a good job for you. Not to mention the price will be more to your liking and easy on the wallet.
Another place to look for some floral canvas art is on the internet. There you can visit several art websites where artists showcase their works of art. You will be able to view several collections and compare different styles and paintings. While there you'll be able to look through the paintings featured on each website and pick out something you like that is just right for your home. Best of all you won't even have to leave your home to do this. By doing a simple search on "Google" using the keyword "flower oil painting" you will find any number websites of floral art that will suit both your taste and home decorating needs.
Additional Reading
Floral Canvas Art In Your Home
From Flower Gardens to Flower Paintings
Notes on Becoming an Artist of Flower Oil Paintings
Related Articles
Flower Paintings of Georgia O'Keeffe, The
Flower Paintings of Vincent van Gogh, The
Thanks for reading this!
Feel free to share this with your friends.
---
Enjoy this page? Please share it on: