Enjoy this page? Please share it on: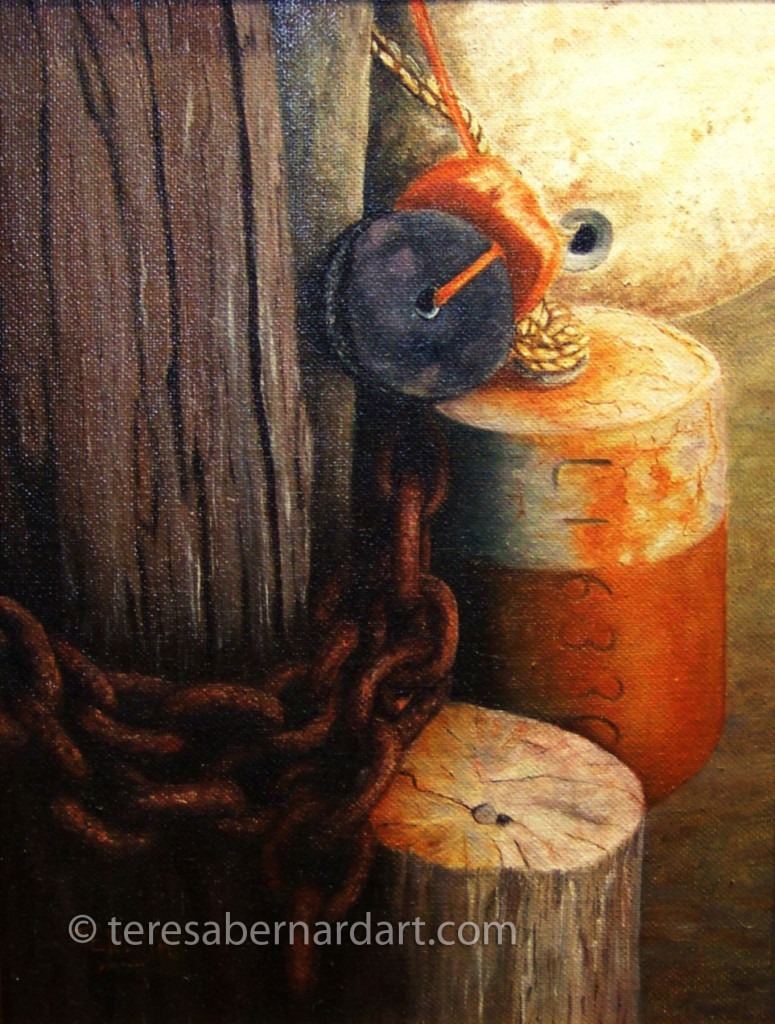 Size: 9″ w x 12″ h
Support: Canvas panel board
Description: A nautical theme still life painting featuring fishing boat fenders, chains and pier columns. One really gets a sense of texture from the detail in this artwork. This painting is composed on quality canvas panel board and will require a frame before displaying.  This artistic work will make a great gift for that person in your life who loves to fish.
Authenticity Certified
This painting comes with an official Certificate of Authenticity. It is your guarantee the artwork you have purchased is a genuine Teresa Bernard Oil Painting.
Purchasing Information
$175
FREE shipping and handling within the U.S.A.
Contact us for international postage and handling.

All transactions are handled via PayPal, a safe and secure way to make your purchase.
Artist Comments
A still life (plural still lifes) is a painting in which the setting is composed mostly from inanimate objects. Still lifes can be made up of objects that are either natural, man-made, or a combination of both. Natural objects would be things found in nature, such as food, flowers, dead animals, plants, rocks, shells, etc. Man-made objects would be various items like drinking glasses, books, vases, jewelry, coins, pipes, ceramics, and so forth.
This particular painting is a nautical still life. Most people envision a bowl of fruit, a vase of flowers, or a figurine sitting on a table when they think of a still life. However, a still life can be composed of any inanimate object. I found these fishing boat fenders tied to the pillar of a pier a very interesting subject to paint because of the "close-up view" and the contrast in texture (wood pier, rusty chains and rubbery boat fenders.)
In case you didn't know, a boat fender is a type of bumper or cushioned buffer used to prevent a boat or other watercraft from bumping into a dock, pier or another boat causing damage to its hull. They are usually constructed from rubber, foam or plastic, and they come in a variety of shapes and sizes depending on what they are being used for.
Have a question?
If you have a question about this painting, please contact us and we'll be happy to answer any of your questions.
Other Paintings Of Interest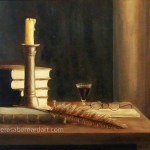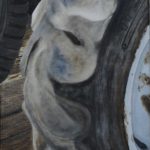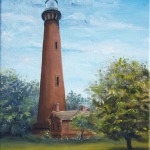 Thanks for looking!
Feel free to share this with your friends.
---
Enjoy this page? Please share it on: