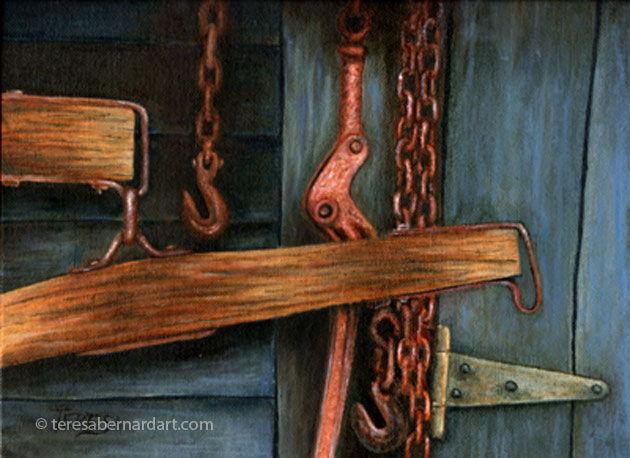 © Copyright 2003 – Present
Size: 12″ x 9″
Support: Canvas panel board
Description: This rustic still life painting is a study in texture. It consists of horse tack hanging from an old barn door and painted by artist Teresa Bernard.
SOLD: This rustic still life painting sold to a private art collector in Illinois and is no longer available, however, if you would like a similar one of your own, contact us. For more information on how to commission a painting: Art Commissions Info.
---
Artist Comments: This rustic oil painting is another example of a non-traditional still life. It is a composition utilizing horse tack hanging on an old barn door. A still life doesn't always have to be a traditional type using flowers, fruit or figurines, it can be composed of any inanimate object. This painting was a study in texture.
---