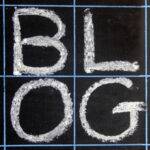 An index of my artist blog.
Developing An Artistic Style of Your Own
DIY Storage for Fine Art Paintings
Magnificence of Texas Sunsets, The
Southwest Paintings NOT By Teresa Bernard
Sunset Paintings, Why I Love Them
Have a question?
If you have a question about this painting, please contact us, and we'll be happy to answer any of your questions.
Teresa's Insider News
Be the first to know! Sign up here to be among the first to receive sneak peeks of recently completed paintings, new announcements, and other updates at the art studio.
Teresa has an insider newsletter, and it's FREE! This is her way of keeping her friends up to date by giving you sneak peeks of new paintings she completes, as well as other announcements before they are made public. Her newsletter is published every other month, so be sure to get on her mailing list. You don't want to miss a thing!
Other Art Indexes of Interest
My Artist Blog Index — You are here.
Index of Art Articles, Lessons, and Quizzes
Thanks for reading this!
Feel free to share this with your friends.
---
Updated: 22 September 2021